High Precision Thick Film Screen Printer

JY-IC-200A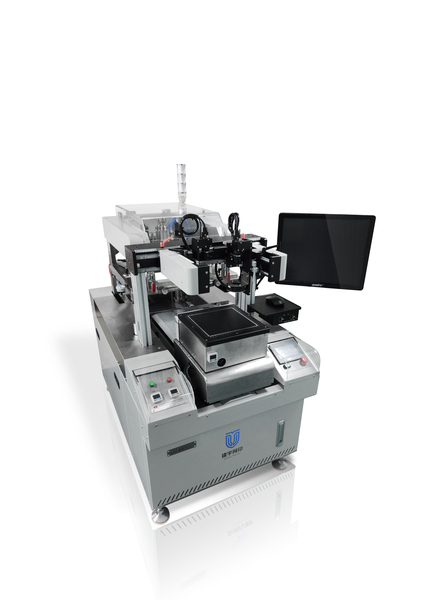 | | | | |
| --- | --- | --- | --- |
| Model | JY-IC-200A-CCD | Model | JY-IC-200A-CCD |
| Printing specification | 200×200mm | X/Y Adjustable direction | ±6.5mm |
| Platform size | 280×280mm | angle of rotation | ±3degree |
| Max screen frame | 380×380×20mm(out) | Printing speed | 1~500 mm/s |
| Screen distance | 0~10mm | Flood coat speed | 1~500 mm/s |
| Overprint accuracy | ≤0.03mm | Platform movement speed | 600 mm/s |
| Scratch printing operation accuracy | ≤0.02mm | Max air Pressure | -80Kpa |
| Ink layer thickness deviation | ≤0.0002mm | Operation mode | Manual/Semi-automatic/full automatic |
| Platform non-flatness | ±0.015mm | Constant air pressure | 5.0-6.0 |
| Platform positioning accuracy | ≤0.01mm | Max printing times | 500 time/Hr |
| Platform out of screen distance | 0-2mm | Platform out of screen speed | 0.01~9.99mm/s |
| Printing stock thickness | 0~18mm | Max up and down distance of platform | 24mm |
| Voltage | 220V/50Hz | Dimensions | 1240(W)×760(L)×1340(H)mm |

Widely used in Ecigarette lighter ceramic heater sheet, Porous ceramic, Ceramic capacitors, Resistors, Thick film circuits, Ceramic circuits, Filters, Glazed potentiometers, Dielectric antennas, Ceramic metallization, RFID, Automotive oil level sensors, Tension sensor , Air quality sensors, Pressure sensors( Piezoresistive, Capacitive), Integrated LED lamp holders, Thick film printing machine, Technical indicators. Piezoelectric ceramic components, LED ceramic substrates, LTCC, MLCC, Optical filter, Ceramic thick film circuit,Solar wafer, Chip components and Electronic parts printing process manufacturing.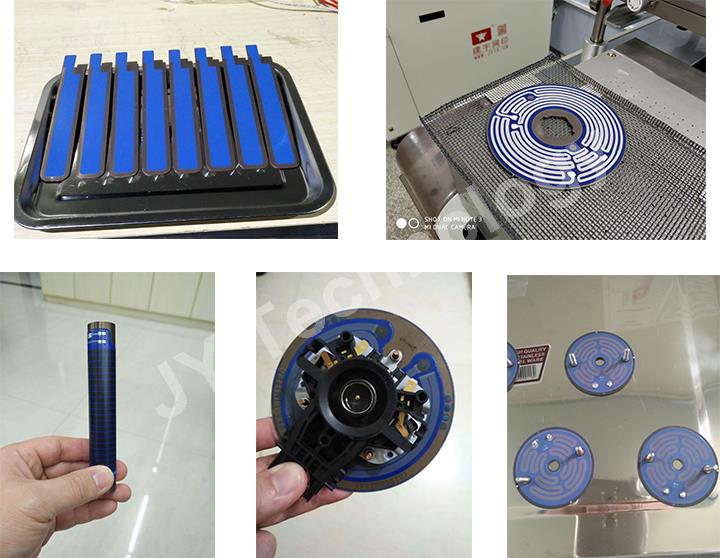 ---The printing platform X, Y, and θ automatically correct the "+" mark alignment printing through the CCD.
---This machine is a standard thick film circuit printing machine, the main features are easy to use, high efficiency and high precision;
---The machine is designed with full motor. The operating table, scraper, printing and vacuum are all driven by motor.
---The printing pressure is stabilized by an electric proportional valve within ±0.01Mpa (such as 0.54-0.56Mpa) to further improve the accuracy of the air pressure control.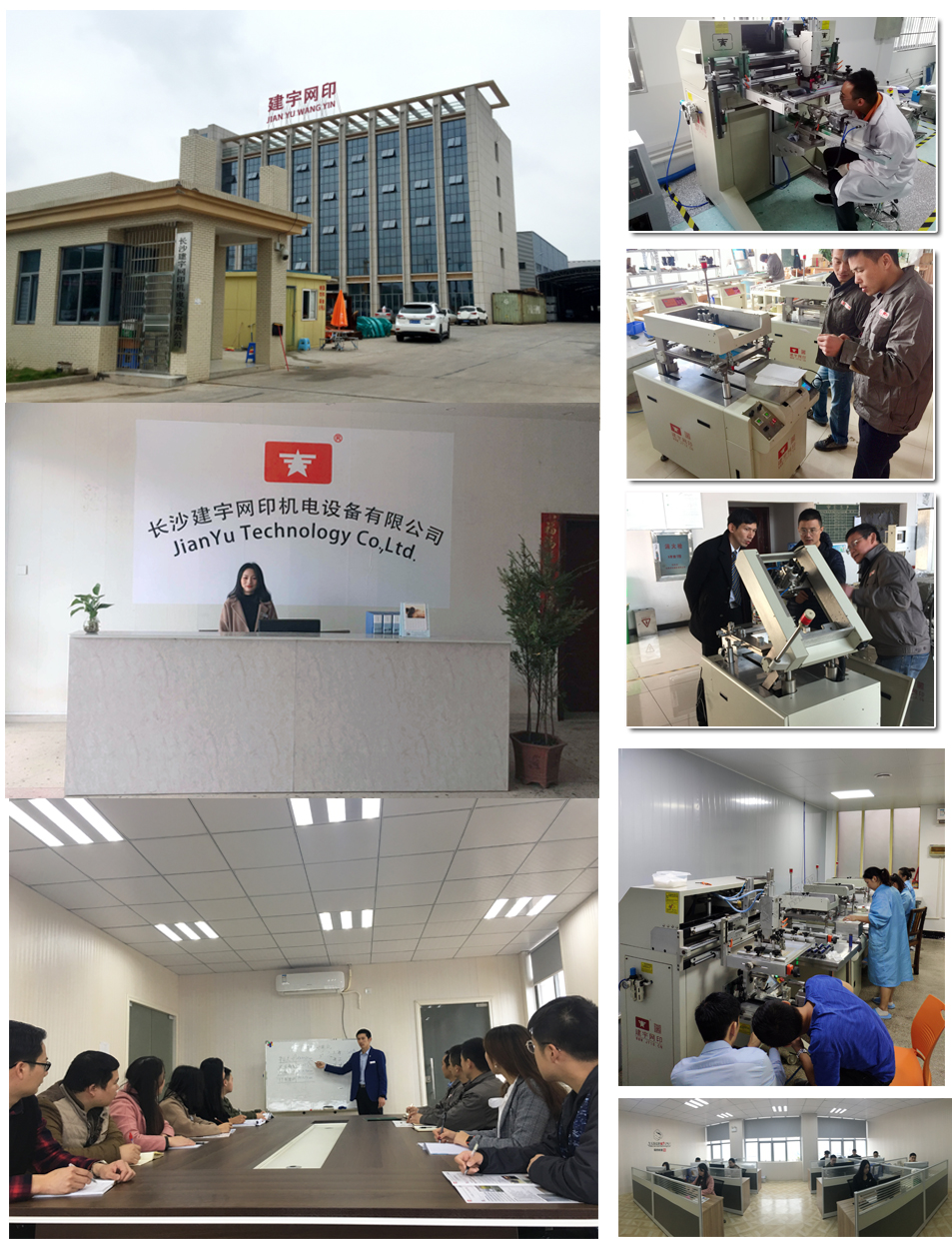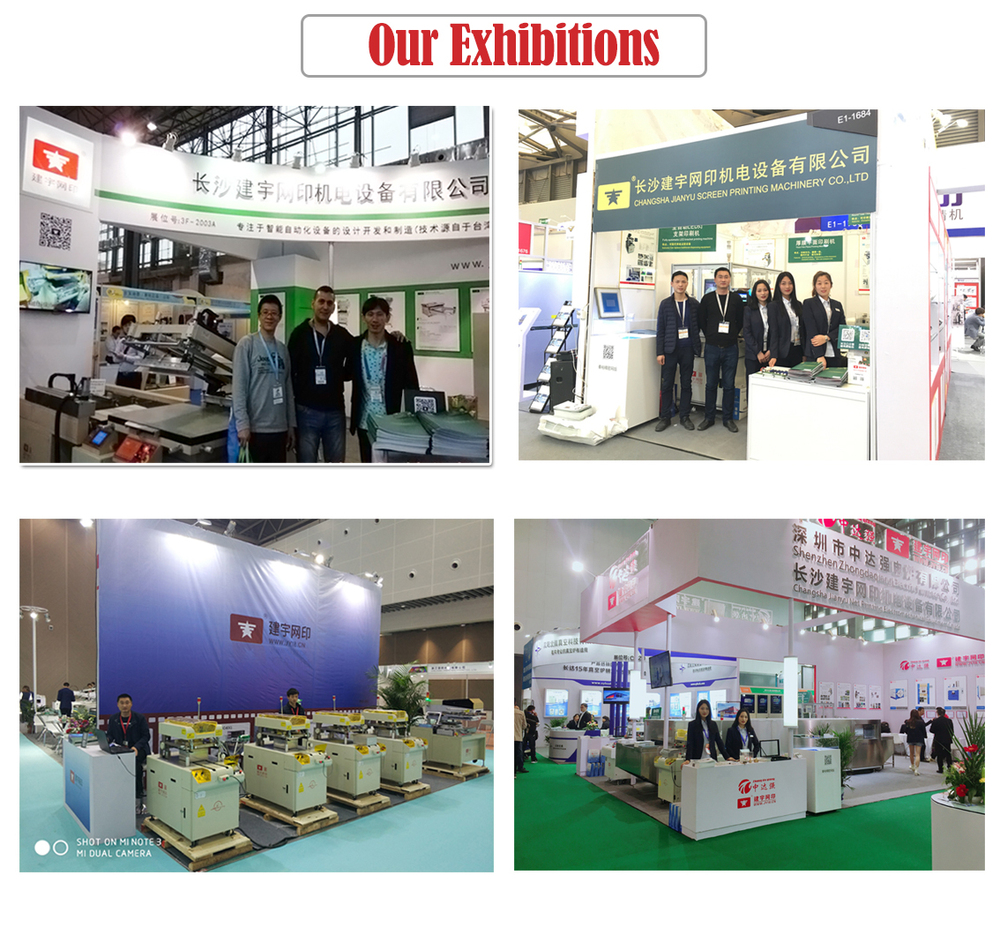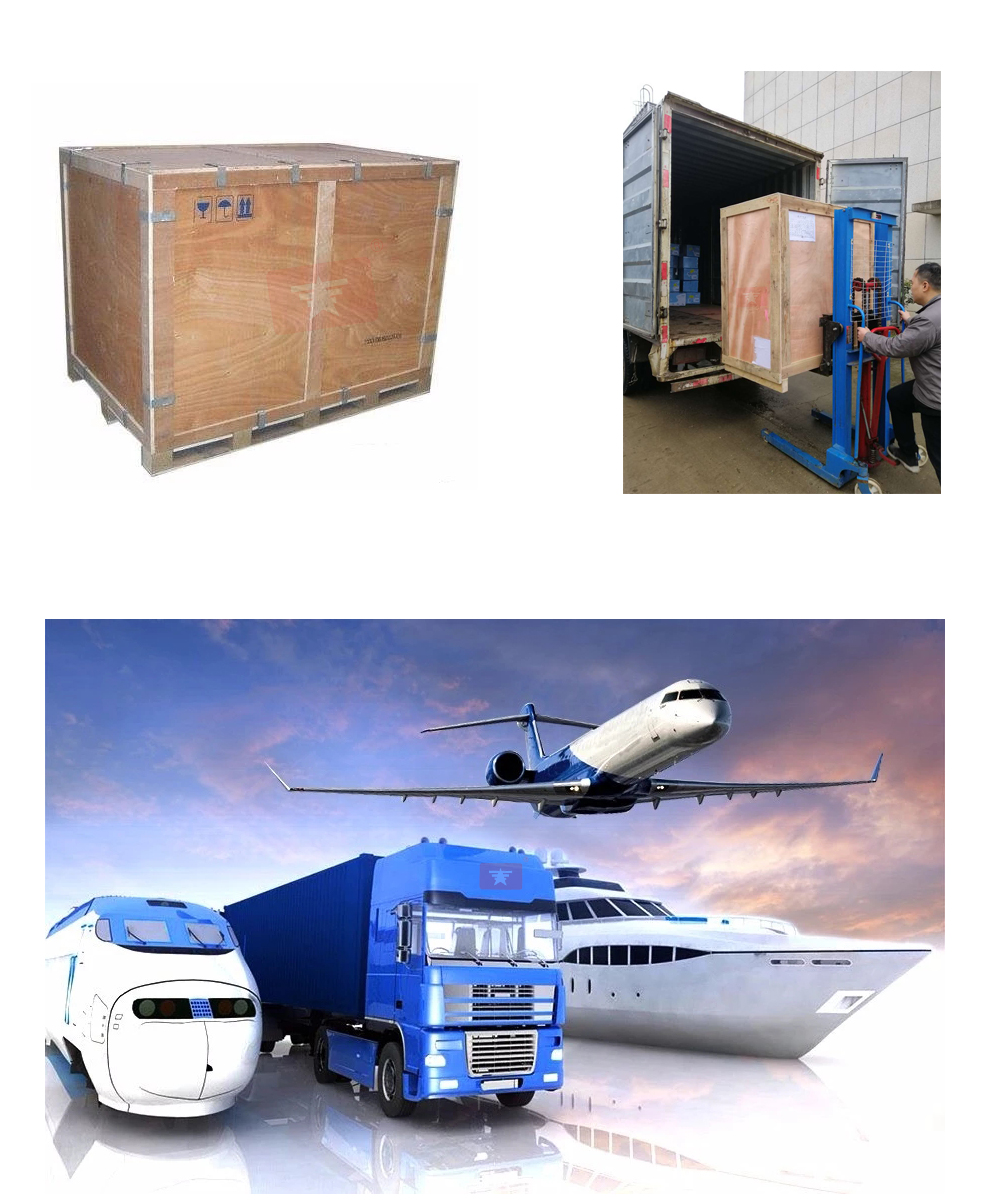 --- Pre-consultation:provides professional SMT solution for the full line.

--- Factory Warranty:One-year warranty factory service.
--- Installation:On-site installation and commissioning,to ensure smooth production.
--- Technical Training:provides professional training from level 1 to level 3.
--- Technical Support:provides 7 days * 24 hours technical support.
--- Software Upgrade:offers lifetime free software upgrades from all products.

1.Are you a factory or trading company ?
A:We are factory in China, JianYu Technology Co ltd., has been involved in develop&produce screen printing machine more than 9 years. We are famous in high quality and best service.

2.Does this product support customization?
A:Yes, customization supported. Mainly depends on your requirements, if could send photo of products better.

3.Can we use our own design or logo ,and do some changes to your machine ?
A:Of course ,you can,we are open and we would be very appreciate to listen to your advice.

4.What are your main production?
We are not produce more, we only did what we can produce better! Thick Film Printing Machines and Heating elements.

5.What is the warranty of Machines ?
A: We provide 12 months warranty , Technique Supports would be always online, Oversea Technician service would be provided when it is necessary or requested by clients.

6.How do you ship the products?
A: Depend on the quantity&price&time(your requirement)Generally shipping by DHL/ TNT/ by airplane/ by sea. If customer require door to door service, please choose DHL/ TNT, which is also the delivery accepted by most users. If customer prefer saving shipping cost, by airline or by sea is good idea.